Training Update: Week of October 17
Another week of training down. I would say this one was working toward a sub-goal. Obviously, Boston in April is the number 1 goal, but I am
racing
one time prior to really focusing on my marathon, and working on running fast one time.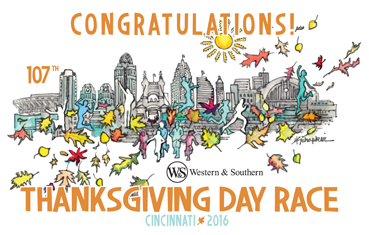 The 107th Thanksgiving Day Race! This is a Thanksgiving tradition, and this year I am far enough removed from my marathon that I will actually be in a condition to race it, I hope. Last year I was only 2 weeks removed from Indy and managed to run a 10K PR. Admittedly, my PR was quite outdated, but still, I am hopeful that with some decent training I can really knock it out of the park.
So let's look at this past week.
Monday: 7 miles, 4x30s strides. 7.53 miles. Pure Barre. Core.
Tuesday: 60 minute walk. Pure Barre. Core.
Wednesday: 6 miles, easy.
Thursday: 6 miles with 4x45s surges. Pure Barre. Core.
Friday: 6 miles, easy. Pure Barre. Core.
Saturday: 10 miles.
Sunday: OFF
35.53 miles
4x Pure Barre
1x crosstraining
Overall, a good week. The surges were tough, but I was able to do the slowest one at 6:18 pace (and progressively faster). Hopefully I will get at least 4 more days of PB next week!